Hello there Bloggers, Readers, Spectators, Looky Lous,
How are you doing this fine Thursday evening?
I hope all is well in your neck of the woods, beach, dessert, island.
I would like to make an announcement. On the
first of every month
I will be doing a pet lovers link up. This is a blog that you can write about any pet you own, it doesn't have to be cats and dogs, but that's all I have for now so that's all I write to. I hope to own a goat one day :) maybe some chickens? No cows in my future though, I'll leave those for PW.
I'm so excited because tomorrow marks my second link up called,
"Letters To My Pets"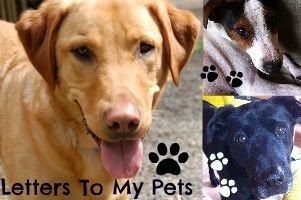 Heres the deal:
1. Write about your pet, to your pet, post pictures of your pets... this is basically just a link up to find other animal lovers out there. And then link up your blog where it says, Link Up Here:
2. There are no rules, except the obvious which is that you should at least own a pet, and I would appreciate if you let me know if you are a new follower here so that I can follow you back.
3. If you want to grab a cute lil picture and spread the word that would be so AWESOME! I'm really proud of my lil "Letter To My Pets" button image, made to function by this beautiful lady herehttp://aholeistodig.blogspot.com/
4. And finally please... Invite people to this Pet party, because the link up runs for a month so the more, the merrier.
See you tomorrow :) Pet Lovers <3