I really enjoy taking pictures, that's why one of the apps I got excited about when I got my Iphone a few years back was Instagram. I just really like instagram. Apparently, Mark Zuckerburg of Facebook likes IG too. It was purchased a few months back for a mere,
1 BILLION DOLLARS
Mwah ha ha ha!! I'm not sure if Mr.Z is trying to be like Dr. Evil in taking over the world but either way... You can follow me there @Monosco.
And with that here is My week in review via Instagram-
Flowers around here are pretty much in full bloom.
Mothers Day on Sunday was probably one of the best to date. My 2 cups of awesome, you know who you are and what you know, so Shh... you be quiet! YOU are sworn to secrecy.
Shontell
and
Natalie
I mean it.
2ND Born Spawn, Chloe had her birthday.
These were the star cupcakes and the main event; Lemon Lavender, Chocolate Chip Pancake with a Maple Frosting, and Raspberry Cheesecake cupcakes. That girl LOVES cupcakes.
I had my 15 minutes of fame in the blog world,
HERE
,
HERE
, and
HERE
. All great blogs.
3rd born Spawn, Solomon invented a ring that lights up.
4th born Spawn, Isaiah lives in a world where there is no sadness, no stop of motion, and only the words play and outside are recognizable.
Oldest Spawn Emma is practicing this song for her Jr High Graduation. She will be singing in front of hundreds of people. Prayers appreciated.
La La La La, La la la la la la, La la la La La la !
If you are offended by my reference to my children as Spawn, you have clearly not been paying attention and should just move along.
Linking up with these lovelies;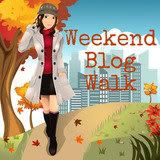 Hope you all have a really great weekend.