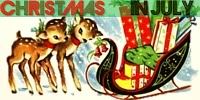 "Deck the Halls with bows of Holly Fa La La La La La ... La La La La, Tis The Season to be Jolly"
Ok well maybe not the season where you live but it is around here today because I am celebrating Christmas in July.
What?
WHAT?
Most of Ya know I am a Christmas child so when I saw an ad go up for Christmas in July I jumped on that like fried on Rice :) Love me some fried Rice too, don't cha know.
I wrote my friend Alyx over at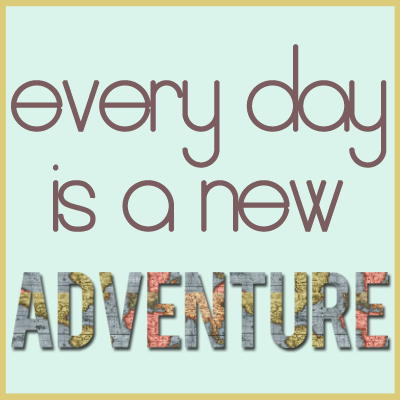 and I said "PICK ME PICK ME, I WANNA PLAY!"
Ok so maybe that's not exactly what I said, but I did let Alyx know that I was super excited to have a Christmas gift exchange in the middle of July. She very calmly, very maturely let me know that I would be paired up with another blogger soon, and then I could do a little Secret Santa shopping for that person.
Then I got even more excited to meet my new friend and starting singing again,
"Jingle Bells, Jingle Bells, Jingle All The Way"
And then an email came that led me here to Amanda my Christmas in July buddy.
I knew right away that Amanda and I were paired so well when I read that not only did she love books, old classic movies, polka dots, and poetry but she is a published author. Something I hope to be when I grow up.
And then like a "cotton headed ninny muggins
"
I got busy... lost the email and shh... please don't tell, but I had to get mailing info on Amanda again. So then I was not going to make that mistake twice and get put on "the naughty list" I hurried out picked up a few more things for my new friend Amanda and got my box out to her lickedy split.
About one day after I mailed my box this came in the mail. I was beyond excited when I saw who it was from(I also felt a tinge of guilt being as how I got my box out late) and as I unwrapped each and every gift I kept thinking, wow that Amanda sure does know me well. Almost too well.
There were things in that box that I don't think I put on my 5 things I like list, but somehow she knew. She is a girl after my own heart, and this box of joy... well I can't even begin to tell you how much it meant to me.
Of everything in that box that she gave me my favorite thing was the note she wrote to me. Ya know you are an over the top words person when you are given a box of goodies like jewelry, coffee, hair accessories etc., and your favorite item is the hand written note. I knew she would understand about my box being late when I read this , "and I imagine you keep quite busy with 4 kids and could use some on-the-go items." Melt my heart... she gets me so well. The note and her VERY OWN BOOK of poems meant so much to me. Amanda I only wish you would have signed your book. I have really enjoyed it, and plan to do a blog with the poem titled, On The Injustices of Dirty Dishes.
You are getting a thank you note in the mail Amanda, but let this also be a HUGE thank you for making my Christmas in July so much fun. The pic below is of me sporting the jewelry and headband, just for you ;)
I would now like to leave you with one more Christmas Carol. Change of words by yours truly. If I have EVER wanted to do a VLOG before it would be so that I could sing this to you all myself. Ah well, add that on your Christmas wish list for next year, maybe I will work up the nerve by then.
"Rocking Around the Christmas Blogs, @ the Christmas in July Blogging Hop
Everyone exchanging merrily every blogger turns to stop.
Rocking around the Christmas Tree
Let the Christmas spirit ring
Later we'll have some new bloggy friends
And we'll do some Blog- og- ging!
You will get a sentimental feeling when you see
Gifts exchanging, Friendships making- Singing
"Spread the blogging cheer"
Rocking Around the Christmas Blogs @ the Christmas in July Blogging Hop
Everyone dancing merrily in The New Old Blogging Wayyyy!"
MERRY CHRISTMAS IN JULY xoxo
Until next year
Nothing But Love <3
Noël