This August marks my blogs 7th year Blog-ver-sary!
For 7 years people I have been putting out my thoughts for all the world to read. That's a lot of thoughts and a lot of reading.
For the first 6 years it was primarily a private blog that I used as my therapy spot while babies and toddlers were running a muck. Well they weren't really running, more like crawling a muck... but that doesn't really work now does it?
Moving on...
At the beginning of this year though I decided to go public so to speak with my blog, and become a
PW
wanna-be... minus the cooking... and the cows... and the burping... and the beagles... and the fancy pants camera. How do you think I am doing so far? Thee hee hee.
To celebrate my blogs anniversary I am going to have a HUGE giveaway, and I do mean HUGE because I like to give. I'm a giver. So are my sponsors. Yay! for Awesome sponsors who like to give stuff away!
But that's not until August and I just couldn't wait that long(I'm slightly impatient)to launch this weekly Friday link up. Because well, it's SO AWESOME! I really like the word AWESOME. But,
I also like the wonderful blogging community that has been there with me through it all, and so I give YOU... bloggity bloggers... FLASH BACK FRIDAY! Trust me this link up is a gift. To the writers as well as the readers. Do you want to know why?
Because the writers don't have to write anything new, and the readers get to read some stuff they might not have known about the writers because it was written in like 2005 or something.
What do ya think? Is it awesome or what?
But wait it gets better.I would like to Introduce you to, My Girls, My Dearly Beloved(Insert Prince Song), My Sistas from another Mista, Some Besties that are also bloggers who you need to be aware of. Your life will be forever changed from reading what these ladies write.
I have taken the liberty of naming us(because that's what silly girls do) the:
Of
Awesome
.
They are your Hostess's With The Mostess's
Shontell-aka Queenie,Show-n-Tell,Shontelly, who you can find over at
Nonsense At It's Finest
.
Here's a lil *blurb
(
don't you love the word blurb? say it. blurb. fun right?
)
written in her own words;
"Shontell is a wife to The Man, who happens to be a very handsome fire fighter. Her children currently number five, but her original plan was ten. Crazy, but true. Maybe one day. In her fake spare time she works as a kindergarten teacher, keeps up in the blogosphere, and is currently working on a book to encourage moms to parent with purpose and leave out all the willy nilly. In her actual spare time, she tries to squeeze in a green vegetable and a shower. She cannot always get to both."
Natalie Rose- aka Cha,Cha,Cha girl, My Christmas Elf, who you can mosey on over to at
Rose She Goes. And here's a tiny (*that fun word again)from her.
"Hello! I am Natalie Rose, a housewife just trying to take what I can out of life and keep it as my own. I have been writing since I was a wee little one and started putting my thoughts out for all to see on the worldwide web about 12 years ago. I have two amazing children who have taught me more about love than I ever thought I'd get to know. I love being creative and I love to make people laugh with my perfect Colombian blend of sarcasm, antics, and inappropriateness."
So Are You Ready Bloggity Bloggers? This is the dealio:
1. You have to have been blogging for at least a year.
2. Link up your old posts from at least a year ago. Don't link up your website, click on the actual title of your old post so that's what the other linkers will read(did you know you could do that?)So if you did know way to go Smarty Pants, but if you don't know how to do that you click on the title of your post that will give you the right http:// to copy and paste in the box that says LINK.
3. You should follow your hosts they are funny, you won't regret it.
4. Ha ha Posts and hosts that ryhmes, oh no wait... back to business, um yeah get to know some oldies but goodies out there.
How you do that is read and comment on at least the people before and after you on this link up.
5.Oh and grab a button to invite more to this nifty party. Have fun! That's mandatory.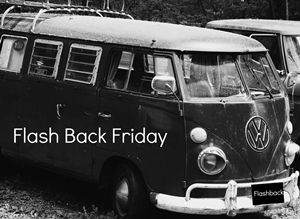 One final note before I leave you... A special prize goes out to the first person to link up and tell me how many times did you see the word AWESOME in this post.
And NO, 3 cups of Awesome you can't play. WOOT WOOT!!