My Flashback for you this week is a movie called Move Over Darling. It is a movie about a woman who comes back from being supposedly dead for almost 5 years. She returns to find that her husband has moved on and married another and the whole movie is about her trying to stop them from consummating
the marriage. It's actually quite comical the lengths they are both willing to go to keep this new bride out of the loop. The husband then finds out that his old wife was stuck on an island the whole time with a good looking fella. The old wife tries to lie and say it was an ugly man that she wasn't attracted to. She even sets up a fake meeting using Don Knotts as the "ugly guy from the island" so that her husband won't be jealous. Because, who could be jealous of Don Knotts? Poor Don Knotts, always gets cast as the ugly, goofy guy. Anyways, it's your classic funny old movie and I thought it was really cute.
It brought up all kinds of questions like what would you do if your loved one was dead?
How long would you wait before "moving on" so to speak?
I have always said since the moment Mo and I married that if he ever passed away I wouldn't re-marry. I got hitched when I was only 20 years old so that was quite a shocking thing to say back then, but I always felt like I couldn't imagine my life with any other. Not much has changed between then and now, except that we reproduced. And I'm too old and too tired, my plate is too full and.... Man Alive that Sounds Terrible!!
Mo used to say that he would re-marry when we were younger, (It used to hurt my feelings) but last night I heard him say that now he doesn't think he would. That made me laugh, because I feel I have broken him. I know what he means though, because after all these years of marriage where we have had our fair share of UPs and DOWNs, you realize that a good marriage is hard work, and I think neither one of us are willing to work this hard again, ya know? Anyways, It is such a funny hypothetical conversation to have with your person, and I suggest that if you do decide to have this talk remember that it's not real.
They aren't really cheating on you !!
Moving on...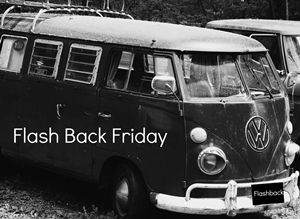 Now it's time for what I like to call a little FBF- if you are new here this is a link up for blogs that are a year or older. You find an old post that you want others to read or re-read, grab a cute lil VW button and link it up. Don't forget to at least comment on one other link up, that's where all the fun happens.

Powered by Linky Tools
Click here to enter your link and view this Linky Tools list...