Yesterday, I attempted to watch the old movie 7 Year Itch with Marilyn Monroe.
I got about halfway through and just thought this was just a movie put together so that Ms. Monroe could strut her stuff and I couldn't get past the goofy, mellow dramatic fantasy of a man cheating on his wife.
So I stopped watching it.
Lame.
Lame I tell ya.
Please fill me in if you have seen it and feel I am missing out on some fantastic ending?
But in the meantime, did I ever tell you of when I dressed up as Marilyn one Halloween?
Well, I did.
Not so much because I'm a HUGE fan of her or anything... but because I had the bleach blonde hair for real, and I just couldn't pass that up.
And so I thought you might like to see some pics of my bleach blonde days.
I came to the conclusion that blondes don't have more fun after that season of excruciatingly painful hair dying episodes. Maybe, the natural blonde has a bit more fun since she doesn't have to burn her scalp to get it, but this brunette well she's sticking with brown from here on out.
Seriously, My scalp hurt so bad that if I even scratched my head I was in such pain.
Ok, so that was only for the first few days but still, by the time the pain went away my roots were already showing and I was like, Ugh....No thank you!
But hey, it hurts to be beautiful right? Wrong. That was way too much maintenance for this Hippie Chic.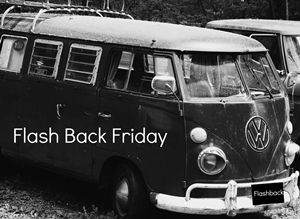 Now it's time for what I like to call a little FBF- if you are new here this is a link up for blogs that are a year or older. You find an old post that you want others to read or re-read and link it up. Then you read each others and I hope comment and get to know your fellow FBF'ers. It's a fun and easy way to get to know other bloggers.

Powered by Linky Tools
Click here to enter your link and view this Linky Tools list...