Last night I had the distinct pleasure of escaping the routine of a weekly school night.
I know, lucky me right?
Do you want to know where I escaped to?
It was a place that was quiet, and clean.
It had fresh homemade popcorn and wine.
It had my near and dear friend, well it had her because it was her house.
I went to my friend Jentry's house to watch To Kill A Mockingbird.
To Kill A Mocking Bird is the first book on the list of books for my book club. What a great choice right? My beloved, genius book club chose to do books that have a movie.
Have I told you how much I love my book club?
Well, I do!
These ladies are not your average ladies.
This book club is not your average Oprah's book club.
Oh no, they are amazing women that I feel honored to know, let alone glean from their wisdom.
We are to come having read the books and watched the movies if we can. Jentry and I set out to do that last night, but
we ended up watching a documentary about the Author, Nelle Harper Lee. It was so interesting to hear all about her life and the time frame that she wrote this classic book.
It was also very inspiring to me as a writer to see how one book can change the course of history. I think we will be like the straight A' students for book club this time, because we will have not only watched the movie, and read the book, but now we know all about Nelle Harper Lee.
I took notes.
I came home and my Giant said, "Did you have fun, what did you do?"
I told him.
He said, "You're a nerd."
I said, " I know."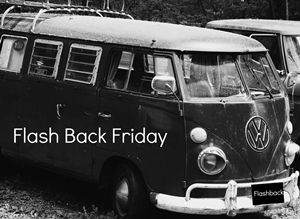 AND NOW
It's time for what I like to call a little FBF- if you are new here this is a link up for blogs that are a year or older. You find an old post that you want others to read or re-read and link it up. Then you read each others and I hope comment and get to know your fellow FBF'ers.
**Today I have a Co-Host, Bernadette from Barefoot Hippie Girl was kind enough to help me out today. If you don't already follow BFHG- head on over there and say hello. Barefoot Hippie Girl