It has been SO busy around here, as I'm sure all weeks are with all of you out there that have had a rude- slap in the face- kick in the pants-wake up to reality- Back To School Week!
I almost blogged about the first day which was on Tuesday when I was literally on the go from 5 in the morning until 10 that evening, but then I FELL ASLEEP!
I'm looking forward to next week when I won't have so much homework.
WAIT, how do I have homework?
I'm not in school!
Oh that's right 4 kids that come home with about 20 papers EACH to sign, and look over, and write out checks.
That's 80 signatures people!!
80!!
The funny things is that every year, no matter how I try to prepare for this back to school week, it never ceases to amaze me how unprepared I feel for the madness that is our lives when we head out those doors.
That being said, I will admit I had a minute or two to celebrate with YOU, with this Back To School Giveaway. If you haven't already entered to win the whole sha-bang you really should. There is some good Loot down there.
And now that we've a mini- recap flashback of my week here, how was your week?
Are you ready to Flashback for real with your blogs?
Well, then lets get this party started.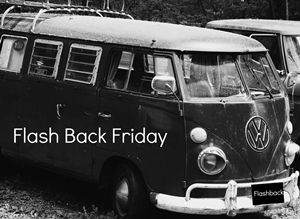 So now it's time for what I like to call a little FBF- if you are new here this is a link up for blogs that are a year or older. You find an old post that you want others to read or re-read and link it up. Then you read each others and I hope comment and get to know your fellow FBF'ers.