7 year Blogversary GIVEAWAY
Who is ready for some serious Loot?
Who likes the word Loot?
Say it out loud, Loot, Loot, Loot?
Are you ready for the Loot?
Would you look at this here little love
Don't you just adore the quote? I really think that quote is worthy of space on your wall somewhere to remind you of the very important truth. Life is about the details. The "little things" are to be enjoyed and given attention. Don' you agree?
This here lovely
is from Nat, who blogs over at Take the Cannoli. If you haven't met the other Natalie in my life you should head over there right now and say hello.
Nat, is the amazing momma of 2 kids and she has a heart of gold. For realz.
And, yes of course we bonded over the infamous quote that is her blog name.
Oh wait! You might want to enter to win her hand stitched lovely first though so don't go there just yet.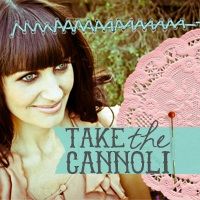 And you can shop for more of her lovely creations that are beyond top notch here:
Next We have an Amazing Creation from my Splendid English Friend Livvy who is enjoying the Summer Olympics right outside her front door ;)
You can, and should shop for some more of Livvy's Lovelies
over at
Mibbidesign. Livvy has one of the best Etsy shop's on the block. She packages each item according to season and puts so much love in every piece.
She is The BEEZ NEEZ!!
She has some
amazing pieces in her shop right now so don't miss out on her pretties.
Kelly is the amazing Momma of 4 kiddos who once was working Cooperate America, and now has been blessed with the hardest job on earth.
She is giving away an Extra Large Ad Space.
And I wouldn't be a true friend to you if I neglected to tell you about this lil shin-dig that she is doing in a few weeks...
Be sure to mark your calendars now for 5 days of giveaways.
When I first made my blog public this past January, I quickly realized I needed to have a blog button. I worked for hours on end to make one myself only to realize on my first ever hosted link up that it didn't work.
The Amazing, Talented, Kind, Inspiring Hannah helped me out when I was in one of the biggest blog pickles in my entire blog life.
Have I mentioned I'm dramatic?
We bonded that day that she saved my blog life, and have been friends ever since.
these beautiful earrings to brighten your day.
You can find more of Hannah's creations at Wifeysinger
. I really love the coral and blue combo.
Then we have my friend Alyx over at Every Day is a New Adventure.
I'm not sure that Alyx even knows this but when I first landed upon her amazing blog I loved her blog button so much that I just put it up on my sidebar without even knowing her yet. I really loved looking at it because Every Day really IS an New Adventure.
I just love this girl.
For realz. She has got more things going on "Than Carter's got Liva Pills" (like what my mom in her Boston accent likes to say)
Still, she manages to keep me laughing and the blog world enjoying on a daily basis.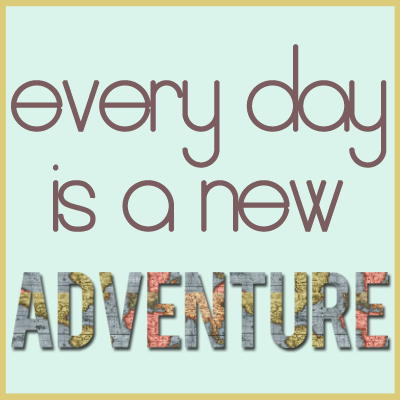 I gotta say I am So wishing I could enter for all this Loot right about now.
And Now For What I Want To Give TO YOU Dear Beloved Reader
Beautiful Vintage Pillow Cases, Cloth Napkin,
Pink Retro Glasses that you see me wearing here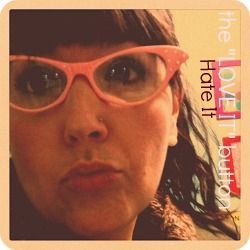 And
Well there you have it beloved reader.
This is a one winner takes all giveaway that will be randomly selected by that Helicopter Dude below.
Give him a tip, maybe he'll pic you.
NOW
Don't forget to enter to win.
And thanks again for stopping by,
Nothing But Love <3 font="font">3>
No..el
a Rafflecopter giveaway