Good Day To You Beloved Reader-
I hope you all had a wonderful weekend and that you were able to stay warm. We have had some frigid temps here in the PNW. Today I'm going to start my blog week off with an oldie but a goodie link up;
LOVE/HATE.
If you have some Love/Hates (or dislike strongly) then please feel free to link up below.
And away we go...
I Love my new design pic for my Etsy Shop.
I Hate that when I posted it to my shop it got kinda blurry.
All that work for a blurry pic, seriously not ok!
See, even now I am trying to make the pic below bigger and it's not working.
Blurry pics are lame.
Lame I tell you.
I Love that it is a start to a brand new year.
I Hate that over the holidays I had no time to blog so there are countless events that I need to go back over to share with you all. Like the fact that I turned 38 on December 17th.
38 is great, more about that later.
I Love the blogging community, and one of my newest friends from the blogsphere is Marci who blogs over at Stone Cottage Adventure. Marci was my blog angel over the holidays and you can read what she wrote about me here ;Stone Cottage Adventure. Even though she wrote this post about me over 10 days ago, I have just now had the chance to head over there and read it.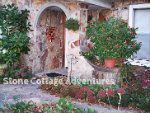 I HATE that!!
Seriously, can I get a witness for the fact that there are just not enough hours in the day to read your favorite blogs. I hate being out of the loop and not having time to say hello to my blogger buds out there. YOU all are some of my favorite peeps on planet earth and I LOVE to read what you are thinking, but sometimes it comes down to ... feed the children... or .... read a blog!
I know you are glad I go with feeding my Fab 4 ;) most of the time.
I Love my sewing machine.
I Hate that there are just not enough hours in the day to get all that I want accomplished on Mr. Kenny Kenmore.
He truly is my new best friend.
I Love my bible study with Beth Moore on the book of James right now.
I Hate that it is kicking my boot -ay and making me wonder if I am even saved right now.
I Love getting back in shape...
No wait.
I Hate getting back in shape.
No wait.
I Love it I do, but seriously the older I get it is just that much harder to back up on that healthy, walking, running, jumping, moving wagon called HEALTH and FITNESS!
Sometimes I wonder why our muscles being sore after a work out have to be the constant reminder to us that we are OLD!!
You don't have this issue?
Huh, well ok then Missy Healthy Pants, thanks for leaving me hanging here not only feeling OLD but FAT, and OLD!!
I Love this Link UP
I Hate that I haven't done it in so long.
If you are new here and have never played along, grab a button on the side over there. It looks like the one right below. Oh and jump on board with some Love/Hates.
They can be Love/ really DISLIKES if hate is too strong a word for ya!
And really just chime in with whatever makes your heart content.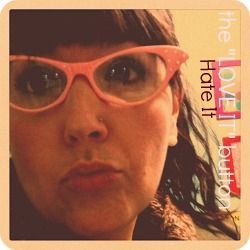 That's all I got for now hope everyone had a great weekend.
Oh wait, I almost forgot to announce the winner of my giveaway is Marci.
Email to get your prize ;)
linking up here
Miscellany Monday

Powered by Linky Tools
Click here to enter your link and view this Linky Tools list...