Hello There Beloved Bloggers and Readers
This week for my Flashback Friday movie, I decided to go with a classic from my generation;
WHAT ABOUT BOB
First if you haven't seen this movie yet, go out right now and get your pretty little hands(if you have ugly hands like I do you are included in this too) on a copy.
And then make some popcorn, get some candy and snuggle with someone if you can.
Sit yourself down for a laugh fest like none other!
It's a about a psychiatrist named Dr. Leo Marvin and his patient Bob. Dr. Marvin gets Bob as a new patient right before leaving to go on vacation having no idea how truly crazy/stalker-ish Bob is he begins to treat him with his book, Baby Steps.
"Baby steps in the office, Baby steps out of the office"
It then turns into a true series of fortunate events for Bob and not so fortunate events for Dr. Leo Marvin.
Some of my most favorite quotes from this movie are things I say almost everyday.
"Good Morning Gil, I said Good Morning Gil!!"
Apparently, my youngest doesn't really remember this movie which I find shocking. Not my point, but while we were watching it he said, "Oh mom, that's why you always say that in the morning?"
And now onto our Flashback Posts in the Blogosphere....
If you are new here first off Welcome and let me give you the 411 about this little link up I run.
It is for older blog posts. I used to ask that they be a year or older, but I don't have time to check all of that and besides I figure if you have taken the time to link up something you want others to read, who am I to tell you from what calendar year it has to be from?
The point is ... link up, have some fun, read and please comment on at least one other link up and have fun! Oh I know I already said have fun, but I really want to emphasize HAVE FUN, it's FRIDAY after all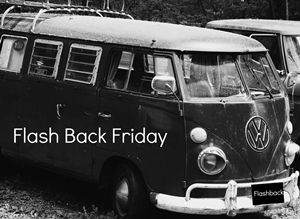 *Oh, if you want a cute lil button to spread the word about this link up, they are over there on the right.