I dedicate this song to all my girls at the Influence conference.
It's such a great video that brings me right back to being a young girl and a time that was so different.
It's a good Flashback song, and just an all around great song to start off your weekend.
Check out those hair styles. They are just making me giggle right now.
What really happened to the other side of Cyndi's hair?
Did you ever hear jokes about her hair in the 80's? I remember one about her getting in a fight with a lawn mower or something like that.
Where were her girls to tell her that it probably wasn't the best look for her?
Please tell me that you would have my back and tell me not to go out of the house with a hair do like that?
Ok, enough hating on Cyndi this morning. I really do thank for her this all time classic fun song, but I gotta say she's a tad bit strange to me.
I hope it starts your weekend off right.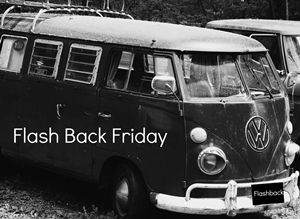 It's time for what I like to call a little FBF- if you are new here this is a link up for blogs that are a year or older. You find an old post that you want others to read or re-read and link it up. Then you read each others and I hope comment and get to know your fellow FBF'ers.

Powered by Linky Tools
Click here to enter your link and view this Linky Tools list...