Last night we had a real treat for our Flashback movie this week.
We watched Batman The Movie, filmed in 1966, it was so campy that... well, I gave up on it.
My family was protesting about 20 minutes into it and I could tell this would be one old movie that wouldn't make it into our library.
Still, I think I gave it a good solid 35-40 minutes before My Giant switched to a documentary.
I can't really say how it ends or if it got any better, but I will say that the interactions between Batman and Cat Girl was THE most entertaining part of the 45 minutes that I gave this old flick.
Seriously, they really were so funny!!
And now onto our Flashback Posts in the Blogosphere....
If you are new here first off Welcome and let me give you the 411 about this little link up I run.
It is for older blog posts. I used to ask that they be a year or older, but I don't have time to check all of that and besides I figure if you have taken the time to link up something you want others to read, who am I to tell you from what calendar year it has to be from?
The point is ... link up, have some fun, read and please comment on at least one other link up and have fun! Oh I know I already said have fun, but I really want to emphasize HAVE FUN, it's FRIDAY after all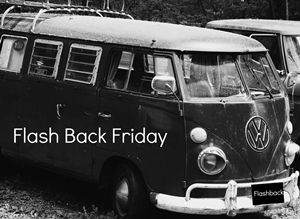 *Oh, if you want a cute lil button to spread the word about this link up, they are over there on the right.